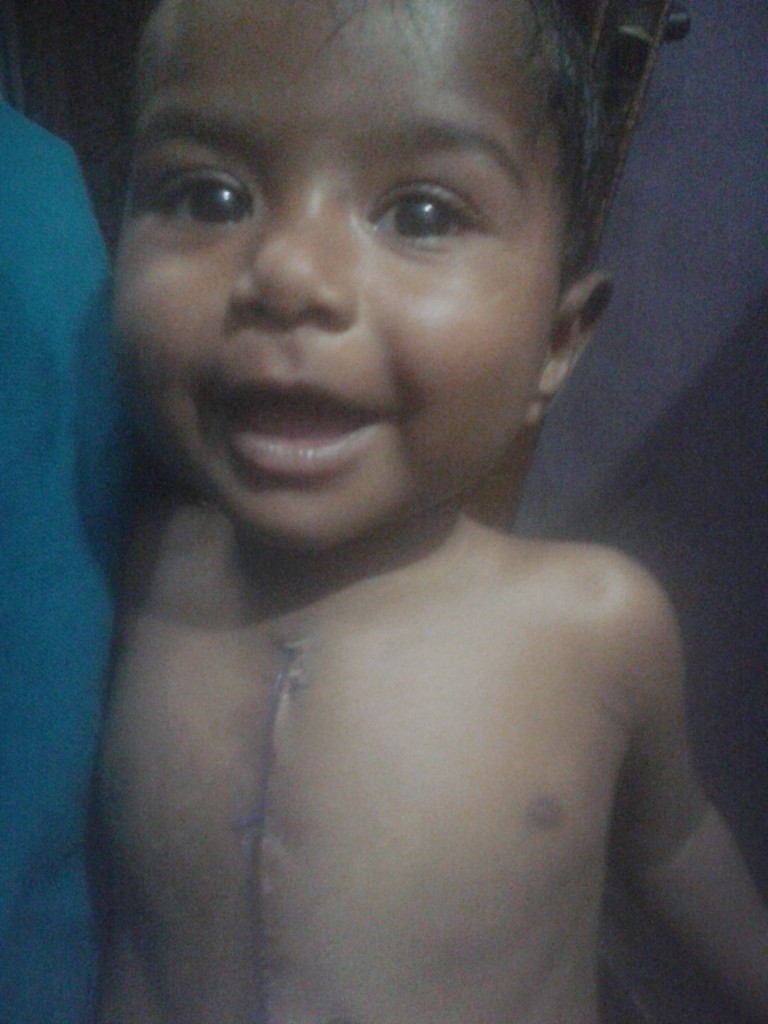 We decide a goal and move forward to achieve that every day. Goals are visualize by us with a hope of our capabilities that could make them true one day. Ask a person on dark corner of road about its goal – his answer would be today's meal & when SAVE THE GIRL asks the Kapil Dev the father about his goal his words are "to save his child life". We as a foundation was working for the life of his son.
Kapil Dev tea seller of Delhi, lives in Uttam Nagar. With the hope of help when father of Vansh approaches Save The Girl Foundation for his child life, considering a genuine case STG accepted his request to give complete support financially and emotionally.
Kapil works as a tea seller in Delhi streets. Just a 4 month before he was blessed by a boy child but a hidden grief is waiting for him just after two month of his birth, when his child endless crying and difficulty in breathe discovers the heart problem, after confirmed by the AIIMS as a hole in heart.
As per the reports of AIIMS a open heart surgery was required in this case after 2 month which require a sum of approx Rs. 62,000/-. Sum includes the operation charges and medicines. For Collecting the sum SAVE THE Girl was asking the help through there valuable donors.
Like always STG is be able to rule the case with his donors support.
Helping Hand will always be the there from Save The Girl and through his donors who are not only giving their prayers and support to that 2 month old child but being a part of the noble cause of lightening the a new life.
On 2nd January,2015 Vansh had admitted I the AIIMS Hospital for surgery And discharged on 7th of January after successful treatment.