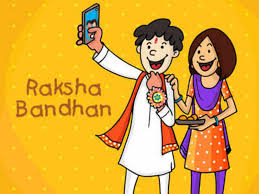 Rakshabandan, the festival to commemorate the love of brothers and sisters, will be celebrated on August 15, 2019.
On this festival, sisters tie a thread on the wrist of their brothers wishing for their good health and prosperity and in return for that brother's promise to protect their sisters in every situation. Lucky are those who get to celebrate this festival with their family, but there are also some children who don't have any families and might not even know what Rakshabandhan is all about.
Every year you celebrate this festival with your family, by exchanging gifts, eating delicacies and laughing and chatting with your brothers and sisters. Let us do something special for those who can't enjoy what you do, give them and yourselves too that inner joy and contentment you have always heard of.
This rakshabandhan, tie rakhi on the wrists of those brothers who have never known what a sister is, gift those special girls who have never known the meaning of brother, make them feel protected the way a brother would.
Let's celebrate this rakshabandhan with these underprivileged children and gift them the best day of their lives. Bring rakhis, sweets, chocolates and gifts for these children at our NGO and see for yourselves how much happiness and joy these children would experience.
Your one small effort would bring a big smile on their innocent faces.
For Booking & contact
Ms. Kamlesh Suman
8826498125
Location:- Save The Girl
89, Housing Board Society,
Sec. 33, Gurgaon-122001